Out of 18 different creative projects from the Arab world, "Shabab ON AIR" a Media Project from "Diwan FM", won.
Diwan FM Radio station, also the owner of "Shabab ON AIR", is a regional Tunisian radio station which started its broadcast in October2015. The station addresses the issues concerning Sfax region.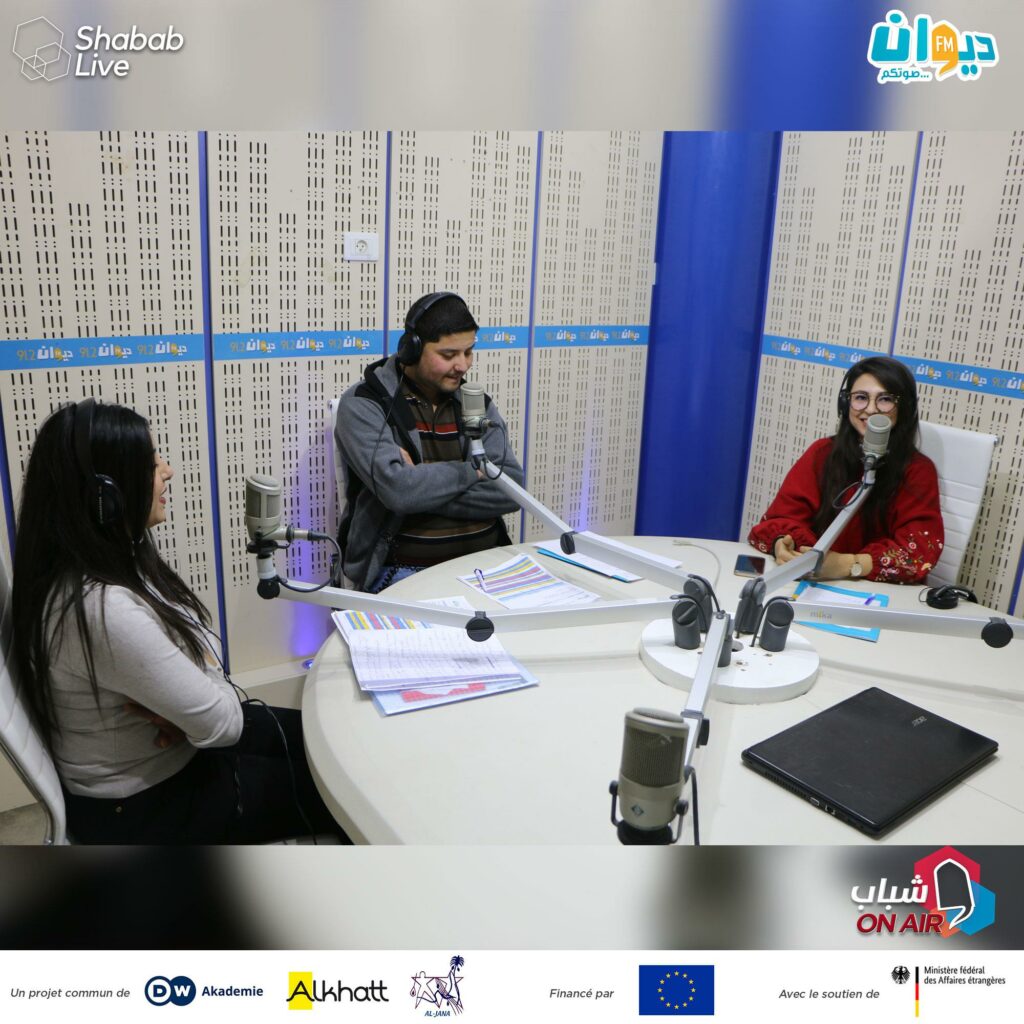 This project focuses on enhancing the participation of Arab youth in society and encourages other media organisations to provide them more space in their programmes.
To make "Shabab ON AIR" programme a success, Diwan FM radio selected 10 young participants from the total of 56 nominations. The successful participants were then trained for a period of two months that focused on all areas of reporting. These participants were then appointed for a duration of one year in the development of "Shabab Live" project. In order for the youth to be proactive, throughout the year the young participants developed their media and journalistic skills, produced content that expressed their views, aspirations and issues of their society.
As a result of this project, a programme named "Samstag" was launched. Samstag is exclusively broadcast on radio and on the " whistle-blower" platform. Additionally, several episodes of "Yes_IN" were produced and broadcast on internet.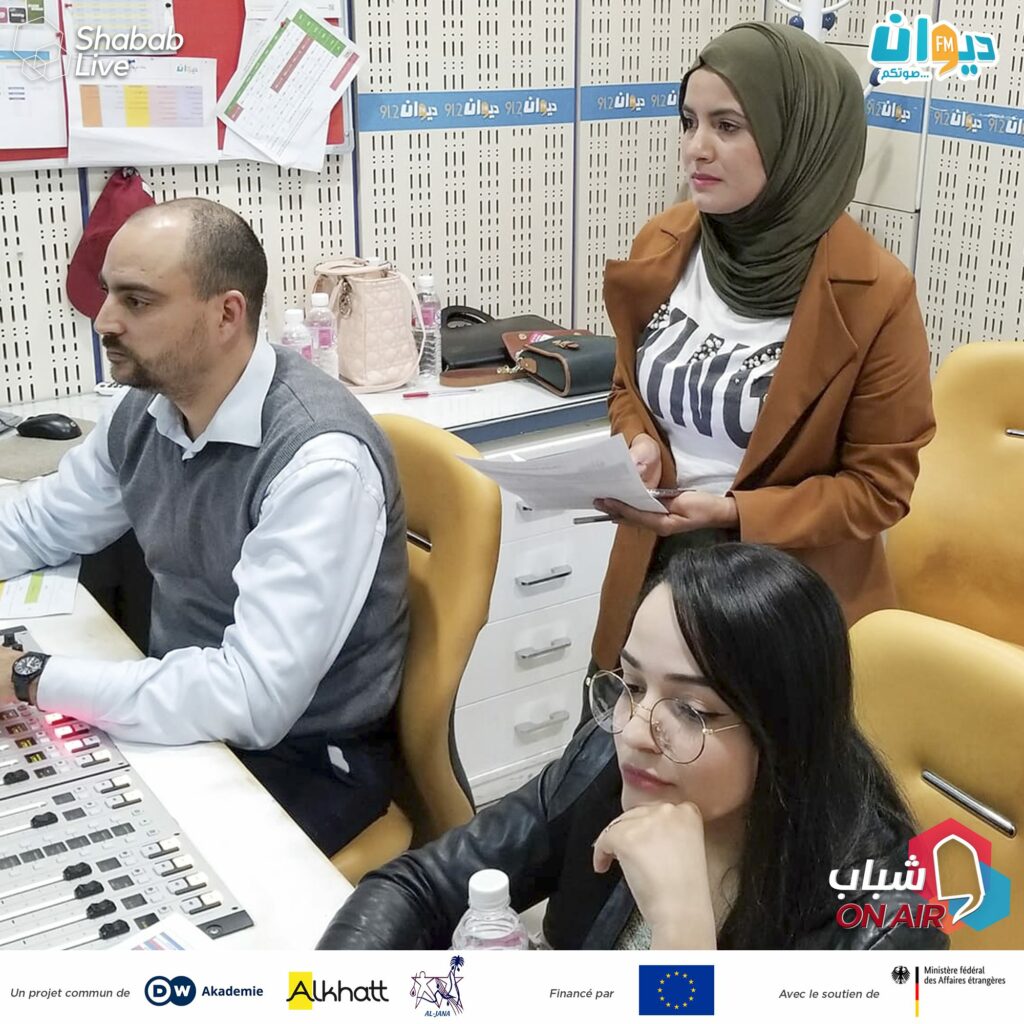 "Shabab Live" develops media literacy skills in youth aged between 15 and 30 years and enhances their presence in the media. It supports eighteen media institutions (TV / Radio) and non-governmental organizations in six Middle Eastern and North African regions: Palestine, Lebanon, Jordan, Tunisia, Algeria, and Morocco.