Shabab Live teams kick off their projects
Lively discussions, hard work and a joint vision on the role of young people in the media marked the three days of the Shabab Live kick off-event in Tunis
During the launch event, around fifty members of the 18 selected Shabab Live projects gathered in Tunis to discuss about their passion for media, challenges of young people in the region as well as project and fixing the manufacturing skills gap. The participants came from Morocco, Tunisia, and Algeria, Lebanon, Palestine, and Jordan to meet for the first time in person and discover each other's approach to strengthen youth participation in the media.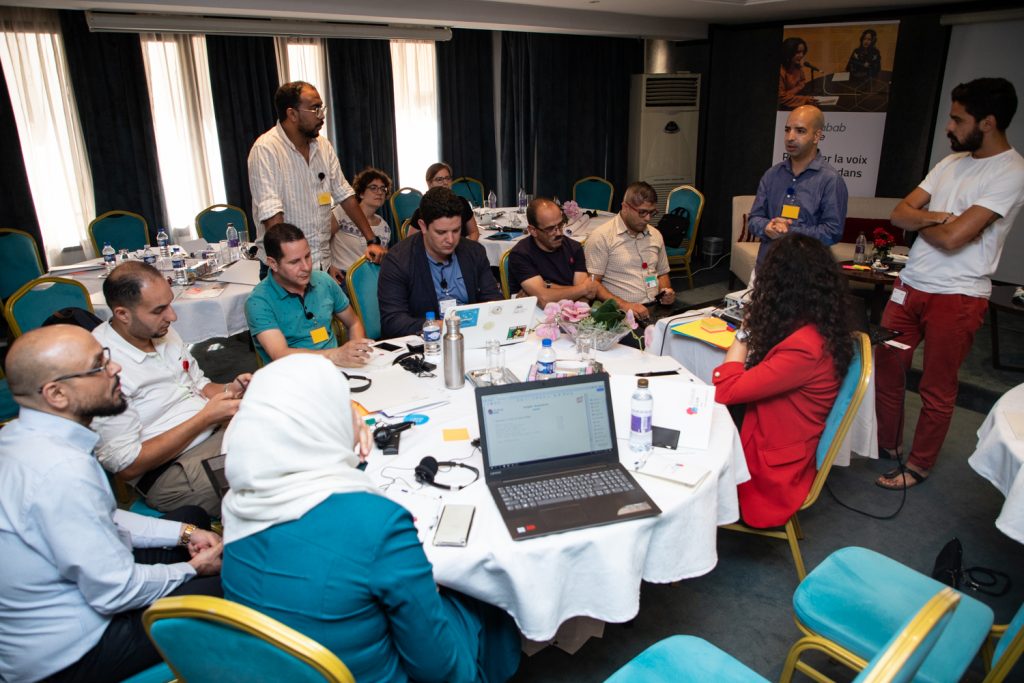 "Too often, young people are neglected in the media, they are only numbers used to reach other goals. That's why we want to integrate them more into media", stated Hassan Benzalla of the Moroccan organization "Forum des Alternatives". Lama El Awad of the Lebanese Dawaer Foundation added that freedom of expression and making their voices being heard was a main challenge for young people not only in Lebanon, along with unemployment, which is equally an issue for most youth across the MENA region.
During three intense days, the Shabab Live community discussed the upcoming project phase in which the selected projects will be implemented with the partners' staff, finetuned last project details, and discussed and developed a common understanding of the overall project.
The kick off workshop also provided an occasion for the project teams to get to know the Shabab Live partner organizations as well as the other exciting projects from six different countries. Whether NGOs or broadcasters, many discovered that their projects have things in common, even though they work in different countries.
Participants also explored possibilities for collaboration, synergies and exchange between broadcasters and NGOs of the Shabab Live projects in their home country to strengthen the voice of young people in the media.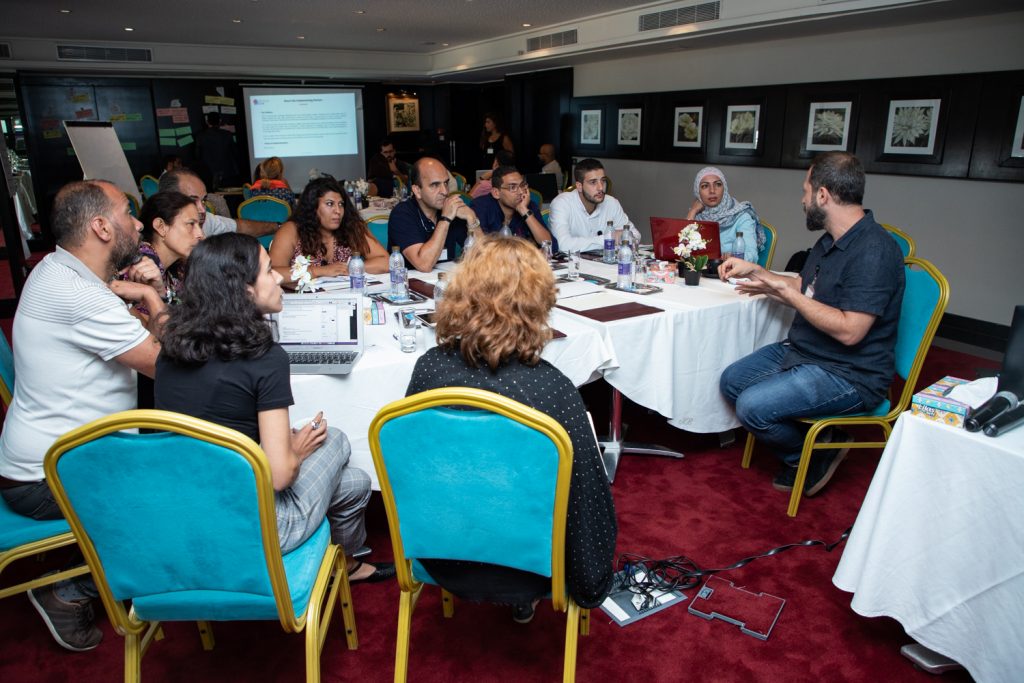 The NGOs and broadcasters will have fifteen months to implement their different activities. During this phase, they will be closely accompanied and supported by the Shabab Live project team of DW Akademie, Al Khatt and Al Jana. Each project will be presented in more detail on the Shabab Live website and Facebook page in the coming weeks and months.